The Qing Ming Festival, meaning Clear and Bright Festival, is a traditional Chinese festival on the 104th day after the winter solstice (or the 15th day from the Spring Equinox), usually occurring around April 5th of the Gregorian calendar. Every leap year, Qing Ming is on April 4th.

For the Chinese, it is a day to remember and honour one's ancestors at grave sites. Young and old pray before the ancestors, sweep the tombs and offer food, tea, wine, chopsticks, (joss) paper accessories, and/or libation to the ancestors.
Source: Wikipedia

As for me, from my 3rd primary school year, I had never failed to join my family to visit my grandparent's tomb to honour before them and sweeps their tomb with my father side's other family members. This year, we celebrated one week earlier (last Sunday) and as usual, we had to wake up at 6.00am.

When I was still in my primary school till secondary school day, I never appreciate such traditional festival because had to wake up early in the morning in order to prevent traffic jam near the grave sites. But for now, it is nice to enjoy this important day as I can meet, chat, joke and having breakfast (at the tomb) with other family members. :)

Below are some of the pics taken during my annual visit to my grandparent's tomb last Sunday. Enjoy...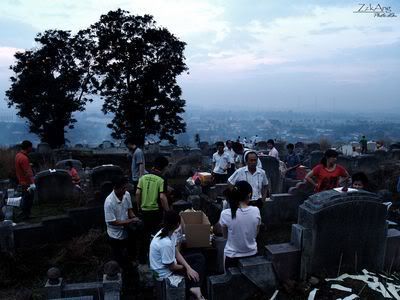 Located on the hill, at the last row and have the best view together with their neighbours...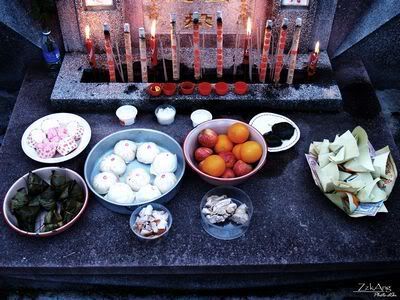 Offering foods...not as many as last year...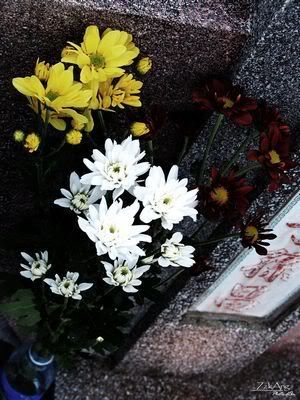 Fresh chrysanthemum...



Burning joss sticks and candles...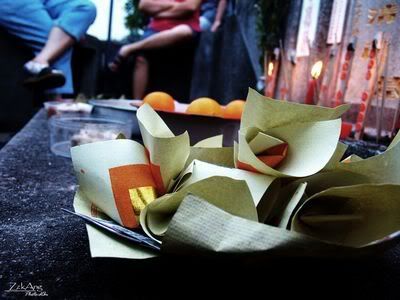 Offering joss papers...



Praying Servant God, who served my grandparent's in afterworld...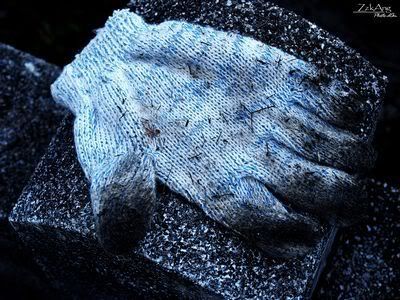 Glove I used to clean up the wild plants from the tomb...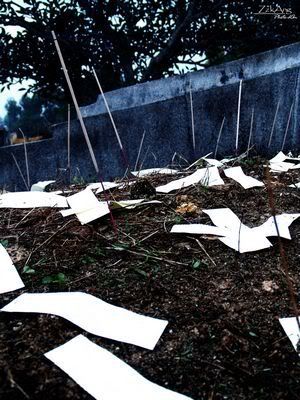 Joss sticks and joss papers on the grave...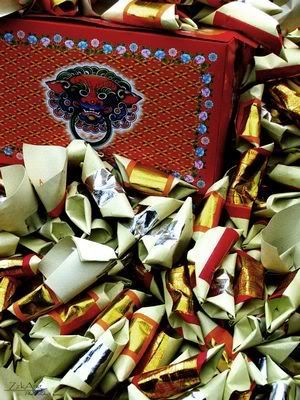 A box of joss paper accesories and 'gold' shaped joss papers for offering...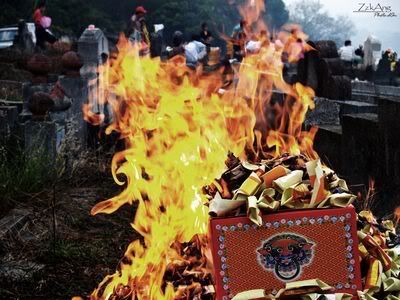 Sending (burning) to the afterworld...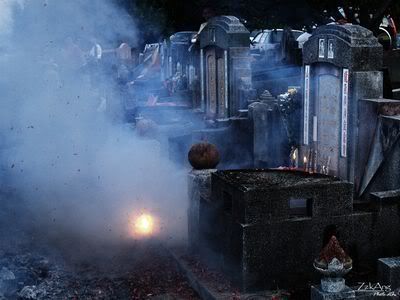 My grandmother liked it very much... :)