On 21st of April 2008, Malaysia, the 13th country to host the Beijing 2008 Olympic Torch Relay event from 21 countries chosen outside China was held peacefully and without much problem. The event was held in the capital city, Kuala Lumpur. The 16.5 km long-relay began from the historic Dataran Merdeka, passed in front of several city landmarks before coming to an end at the iconic Petronas Twin Towers. Among the landmarks the Olympic flame passed next to were the Parliament House, Masjid Negara, KL Tower and Merdeka Stadium. A team of 1000 personnel from the Malaysian Police Special Action Squad guarded the event and escorted the torchbearers. There were a total of 80 torchbearers, comprising corporate figures, sports personalities and patrons of sports organizations. Cheah Soon Kit, Yap Kim Hock and Nicol David were among the torchbearers. The last time an Olympic torch relay was held in Malaysia was the 1964 Tokyo edition.
Source: Wikipedia

On this historic day, I took a day leave take some photos of the Olympic torch relay event and the torch itself as a remembrance for myself as such event may not happen again in the coming half century. The outcome was really good where I get to touch the torch from some really nice and humble torchbearers (except cocky Nurul Huda Abdullah) and get really close to the flame to feel the passion of the Olympic (how I wish I could go to see the Olympic in Beijing...).

I will stop the crap now and let the photos I took do the talking...Enjoy...



The opening ceremony stage...

When I reach Dataran Merdeka at around 1.00pm, the atmosphere there was like Pro-China demonstration...

PART 1: Red Army of Passion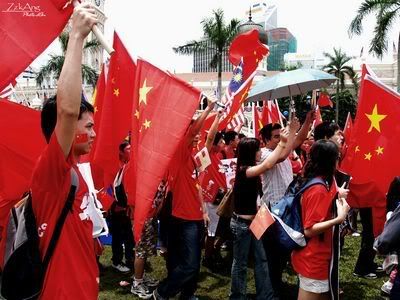 One China Forever...



Support Olympic, Support China...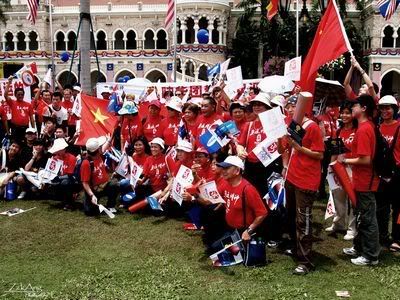 Tourists from China also stopped by to support the event...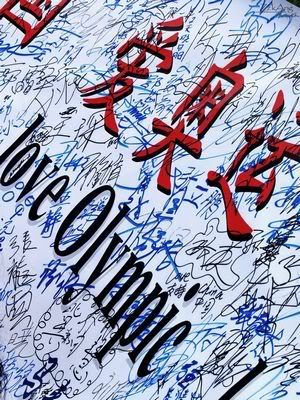 Banner full of signage of people who love Olympic...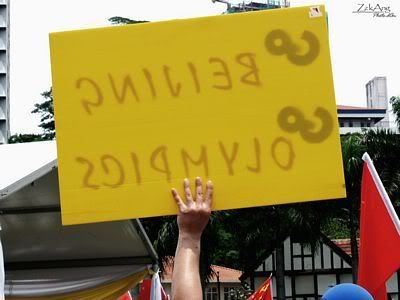 Beijing Olympic...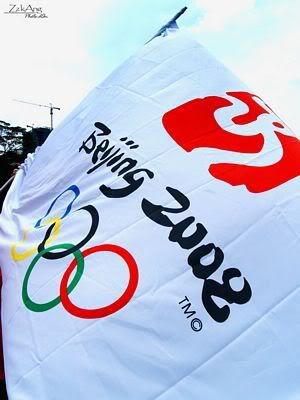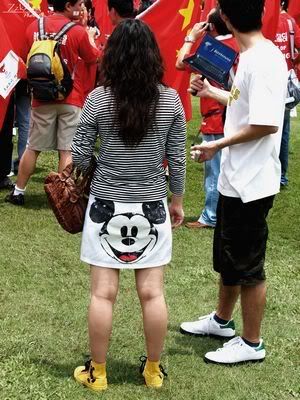 Either she loves Mickey Mouse...or hate it very much... :)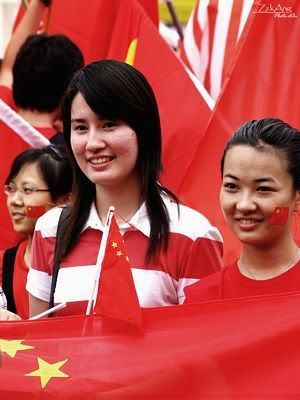 China babes...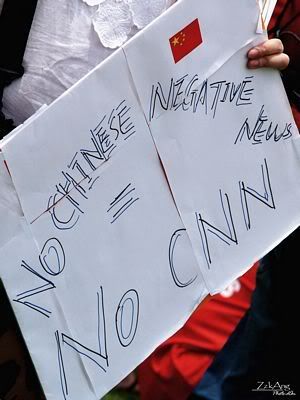 Stop discrimination on Chinese...please...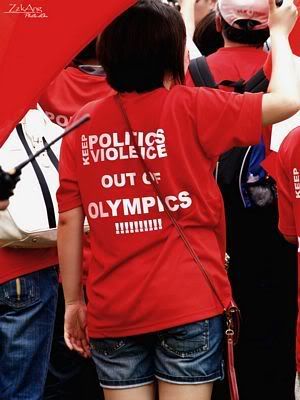 Remember people...No politics in Olympic...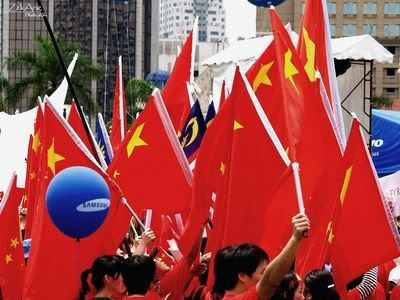 Sea of Red...



China Superman...



Serious...



One World...One Dream...Olympic...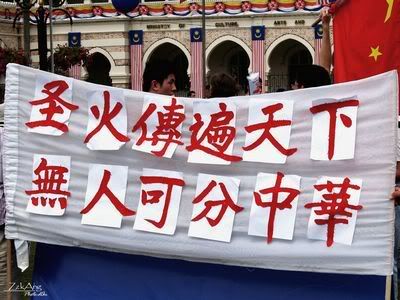 Olympic flame spread throughout the world, Chinese undividable...

I will post up the next two parts of this series in very near future... Do visit back!!! :D

PART 2: Flame of Passion
PART 3: Relay of Passion