Today's moon is big, round and bright. It is also 2009 first full moon. Just now I went to my house's balcony with my
Olympus E-500
,
Zuiko Digital 40-150mm F3.5-4.5
and a tripod to experience moon shooting. I tried various of settings with the camera and pic below is my best shot...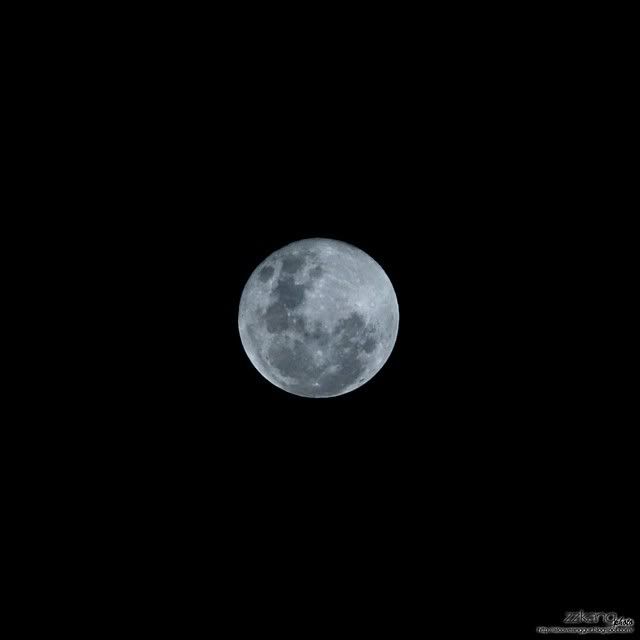 Shot taken at 150mm (300mm @ 35mm), F10, 1/250 sec. and ISO 200...
What do you think of this shot? In my opinion, this is not a good shot. With maximum focal length at 150mm (300mm), lots of the moon's details cannot be shot clearly...
This full moon also marked two weeks countdown to
Chinese New Year
!!! Gong Xi Fa Chai to everyone!!!   :D