Last Saturday, my friend and I went to Penang to attend wedding dinner of our boss and meet up with some ex-coursemate. We moved at 9.00am and planned to stop at few towns in Perak for local foods and delicacies. But time don't really allowed us to stop in all planned town and we only managed to stop at Bidor and Teluk Intan...

First stop at Bidor. Why you are at Bidor if you don't try the infamous Duck Thigh Noodle (鸭腿面)..



Pun Chun Restaurant, where the Duck Thigh noodle (鸭腿面) shop located...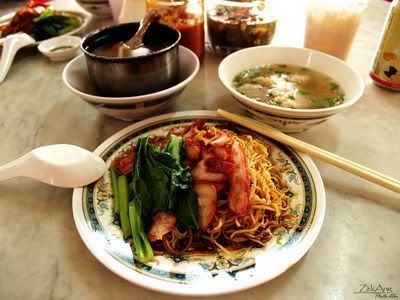 The infamous Duck Thigh soup (鸭腿汤) and wantan noodle with char-siu and wantan...VERY NICE...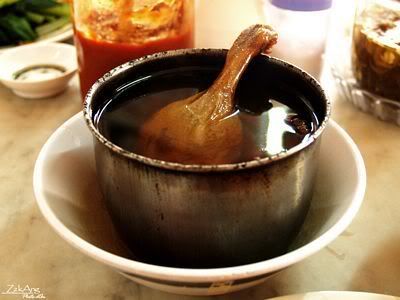 Duck Thigh soup (鸭腿汤)...VERY NICE...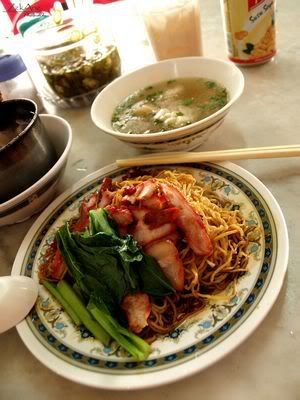 Wantan noodle with char-siu and wantan...VERY NICE...

..and local fruits...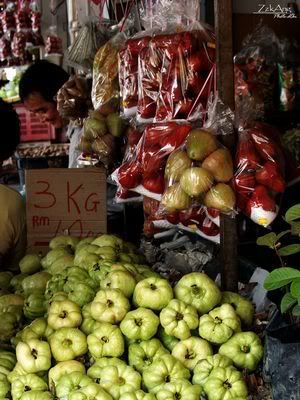 There are many fruit stalls along the same street as Pun Chun Restaurant...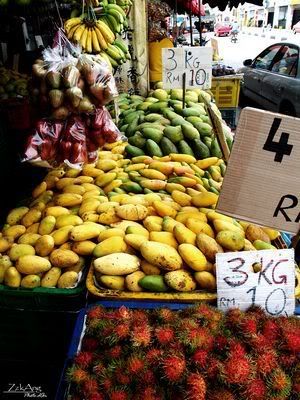 And selling varieties of local fruit...



One of my favourite fruit, Mango...My tips, buy the most expensive species...It was so sweet...VERY NICE...



Another favourite fruit of mine, Guava...VERY NICE...

Then, we proceed to our next stop, Teluk Intan, is also my friend's hometown. We went for the infamous 'Chee Cheong Fan' (猪肠粉) of Teluk Intan but unfortunately to no avail in the noon. So, he introduced me to have some cold beverage of Cendol and Ais Batu Campur (ABC) located near SMK St. Anthony and SMK Convent (both are secondary school). The ABC there was so nice and till now I'm still longing for it...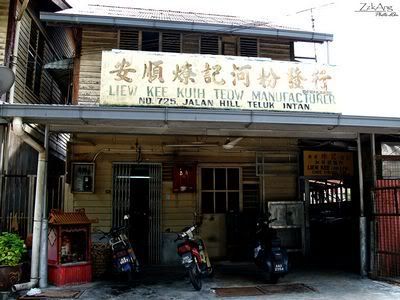 The 'Chee Cheong Fan' (猪肠粉) shop...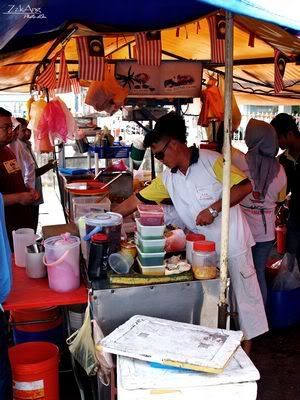 The ABC stall...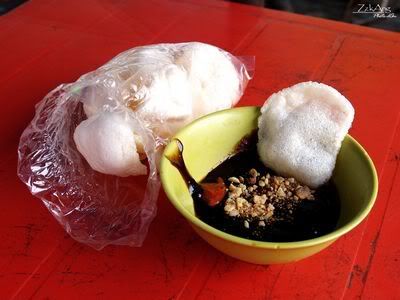 Keropok with rojak sauce...VERY NICE...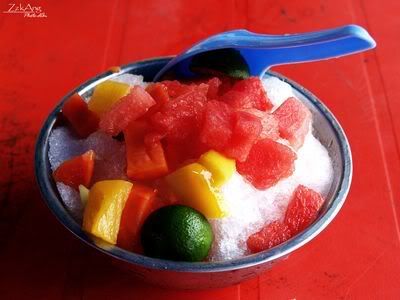 Hawaii ABC...VERY NICE...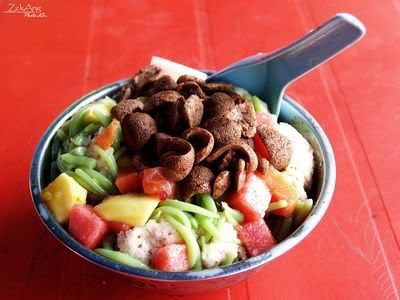 Koko Krunch Cendol ABC...VERY NICE...

On that afternoon, I'm like living in the heaven with all those delicious delicacies...Hmm...Where's the Leaning Tower of Teluk Intan? It will be in my next post... :)

Then, we proceed to another food's heaven in Ipoh but we did not stop there because of lack of time. What a waste...So, we continue our journey to Penang and reached there on time for our boss' wedding dinner. After the dinner, we went to Kulim to meet up with our long(really)-time-no-see ex-coursemates and chated till late night...

Next morning, we went to Prai to meet up with another ex-coursemate and we proceed to the famous Raja Uda Dim Sum shop. There are so many people having their breakfast there and we need to wait for 10 minutes for our seat. The Dim Sum was OK to me...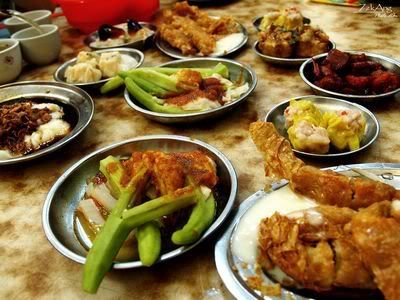 The Dim Sums...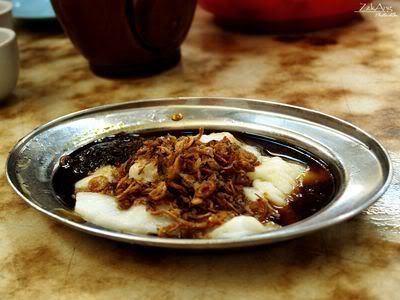 Ordinary 'Chee Cheong Fan' (猪肠粉)...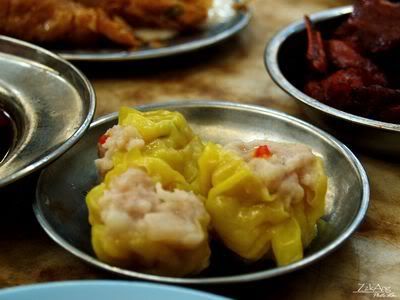 Siew-mai...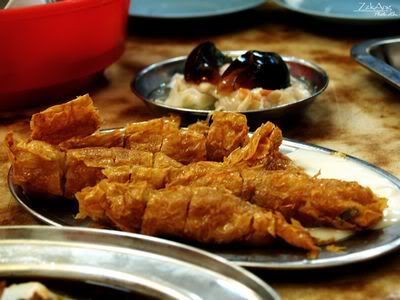 Deep-fried prawn roll...

After breakfast, we went to Segafredo coffeehouse in Juru Autocity to have our chat before my friend and I came back to Kuala Lumpur at 3.00pm...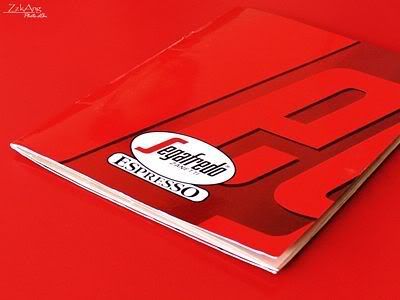 Segafredo menu...

It was a tired journey but really WORTH it with all those NICE and DELICIOUS foods and delicacies... :D