Olympus has launched the E-520, an update of its E-510 DSLR. The E-520 represents continuity, rather than revolution within the E-System camp. This process of orderly transistion sees the arrival of contrast detection AF at the E-5XX level of camera. This feature does not represent all the camera's new talents, however, with a larger LCD and Face Detection doing their utmost to add buyer appeal.

Wireless flash and Shadow Adjustment Technology (Automatic Gradation), also make their way down from the E-3. Like the recent E-420, the buttons on the E-520 have been re-colored to make the camera easier to use by people with certain types of color-blindness. Olympus also says the dynamic range of the E-520 has increased, compared to its predecessor, and is now close to the level of the E-3.
Source: DPReview

And this model will replace E-510 in my wish list. Hopefully can get this DSLR in 2-3 months time...hahaha...hopefully..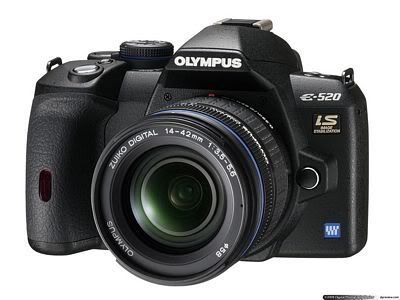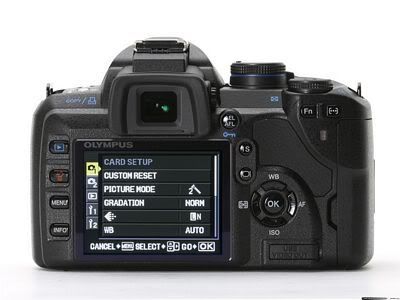 Image source: DPReview


At the same time, Olympus has also launched a consumer-level wide angle lens for the Four Thirds system. The Zuiko Digital 9-18mm F4.0-5.6. The lens, that offers fields of view equivalent to 18-36mm in 35mm terms, males extreme wide-angle zoom more accessible to users of the Olympus E-System, Panasonic DSLRs and selected Leica Digilux cameras.
Source: DPReview

Good lens, good lens...I'm considering this lens too...I'm going to broke by the end of the year... :(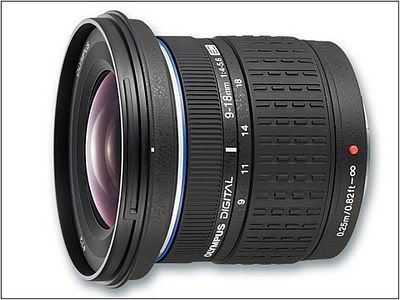 Image source: DPReview