Recently, I'm quite attracted to lomography. This type of photography is so unique and fascinating. The quality of lomography image is so bad and this kind of bad quality that make it so special...

To shoot lomography, you need a special camera and film. For more information, visit this site...

Last two days, I've been looking around for the tutorial of creating lomography effect on digital images. I find articles from Photoshop Tutorial, Addicted to Design and Digital-Photography_School are quite useful. After going thru those articles, I decided to create my own lomography effect for my digital images. Below are the steps I took to create the lomo effect...

First of all, you need to open a digital image. For your info, I'm using Adobe Photoshop CS...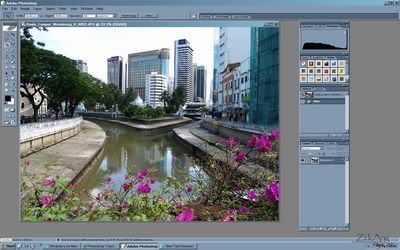 Then, duplicate a layer of the original image. The duplicate image will be used to do touchup-ing. If you don't like the first touchup, you can always duplicate one more copy from the original image without open the new one...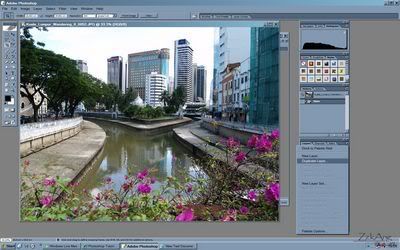 To make a good lomography effect on digital image, it is important to create a film-like effect on the digital one first. After going thru references above, I come out with my own way to create the film-like effect. Firstly, I sharpened the image using Unsharp Mask...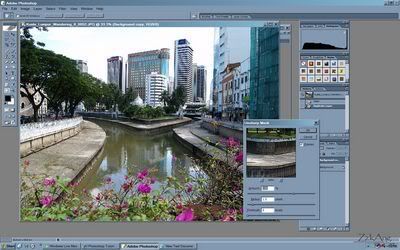 Then, i add some noise to the image...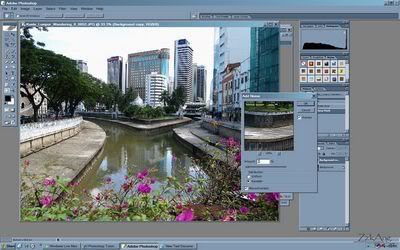 Lens Blur effect is added to make the image not so 'digital'...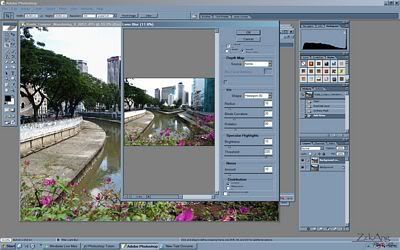 More noise added...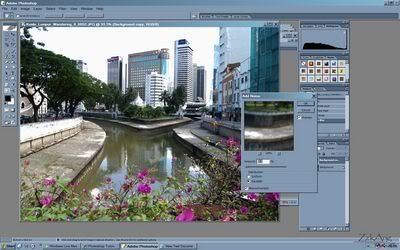 After that, we need create lomography colour on the image. Inside the Channel palette, select the red channel. Then, go to Image > Adjustment > Brightness/Contrast to adjust the contrast of your liking...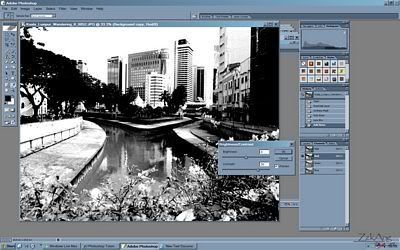 Then, select the green channel and do the same on Brightness/Contrast. Click on RGB channel to go back to colour/RGB mode and you will get lomo-like colour on your image...



If you like vignette effect on your lomography image, you can create vignette on your image. Go to Select tool and select the area close to the edge of the image. Then, set Feather to 80px and inverse the selection...



Go to Layer > New Adjustment Layer > Levels to create vignette effect by adjusting input levels and output levels to your liking...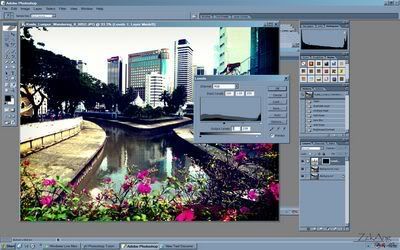 Almost finish. You can add more adjustment to your image like Curves, Brightness/Contrast and Hue/Saturation depends on your liking. For myself, I like more contrast and unsaturated on my lomography image...





I'm not good in giving tutorial, I hope you understand what I posting about...After this, I will start my new assignment on lomography...Do visit back :)