Last two month, I bought two pots of orchids to add to my collection. They are from Cattleya species. I don't really know their exact species because most of the nurseries in Malaysia do not named the orchids they sell.

Recently, one of them started to show sign of blooming. This pot I called it Cattleya Noid A, have two pseudobulb starting to grow flower buds...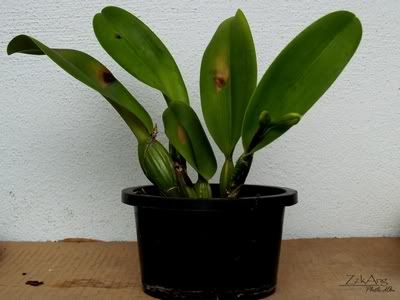 The entire pot...

One of the pseudobulb with two flower buds...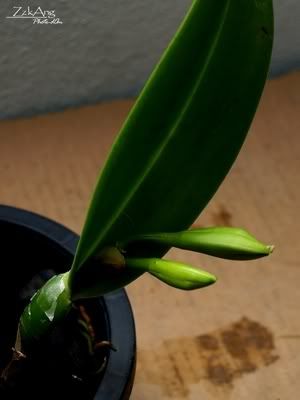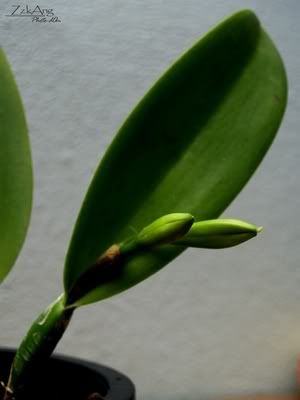 Just now, I 'killed' the baby bud from another pseudobulb. I'm so upset and dissappointed at myself... :(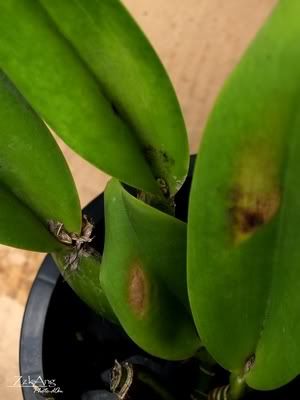 Can you see the 'injured' part??

Lesson learned: Handle plants with care and they will show their 'appreciation' to you...

I will post more when the buds start to bloom...