4 days to go... The Beijing 2008 Olympic Games will finally arrived!!! This is the long awaited Olympic Games for China, and especially Chinese around the world...

In the auspicious 8th Day of Month of August of Year 2008AD, Beijing, capital of China, will host the 29th Olympic Games. I believed...any Chinese living outside of China, including myself, will feel proud (at least a little) for China to host the Olympic Games for the first time after 28th edition of Modern Olympic.

Although I cannot fly to Beijing to watch the Games itself, I feel really excited for it. I will be watching from home, thanks to ASTRO for providing 11 interactive channel specially for the Beijing Olympic Games. I sure will not miss any important sports.

This few months I had been updating myself about the Beijing Olympic Games through their official website. One day while going through the website, I stumbled upon the Beijing 2008 Online Store (click to get your's now). This site has all the Beijing 2008's official sourvenir products. Personally, the prices are quite OK and I decided to buy some products from this site to keep it as compensation for not attending the Beijing Olympic Games... :D

So, this month's assignment shots will be all on the souvenirs I bought from the online store. And every posts in this month will be all dedicated to the Beijing 2008...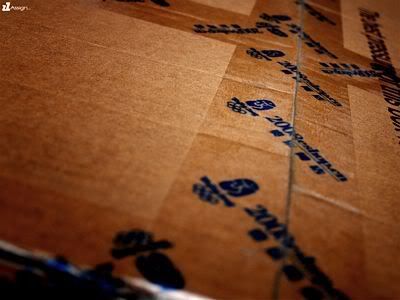 The package when I first received it. Felt real excited and don't really want to open it... :D

Beijing 2008...One World, One Dream

I pray for the smooth, peaceful, best, proudest Games for China and all...