08.08.08 The day has come. At 8:00 pm (GMT +8:00), Beijing 2008 Olympic Games will be officially open. For the last 15 days, the Olympic Games will offer opportunity for China and the world to share the dream, joy, happiness and harmony of this spectacular Games: One World, One Dream... And the dream is..PEACE..

The Phoenix is back to its nest. After traveling 137000 kilometres through 130 cities in 130 days, the Phoenix finally arrived at Bird's Nest (National Stadium), Beijing. The Phoenix had come to this world for the last 28th times in Modern Olympic and finally, at the 29th return, she has the 'real' nest to protect the passion of the Olympic. Of course, the Phoenix is the sacred Olympic flame.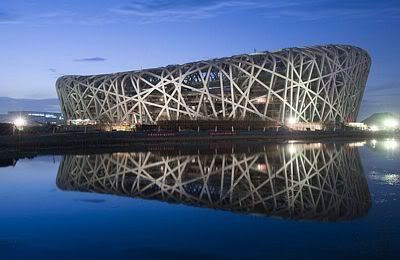 "Bird's Nest" Beijing National Stadium (Source:beijingolympicsfans.com)

The opening ceremony, directed by Director Zhang Yimou, is quoted as the most unforgettable and spectacular in the Olympic history. The world will have their eyes on the biggest Chinese history and cultural performance. The world will have the opportunity to observe the richness and unique of long Chinese history and cultural.

This also marks Beijing and China always welcomes the world to this country, warmly and open-heartedly. With all the high-tech and futuristic stadium, gymnasium and state-of-the-art building, constructed single-handed by the Chinese, China has proved that the best quality Made In China will be given to the world...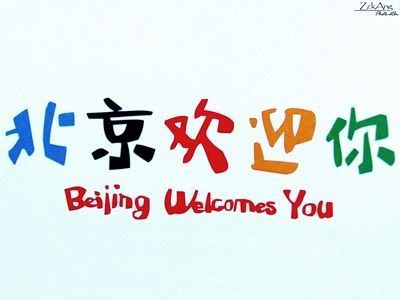 BEIJING WELCOMES YOU...